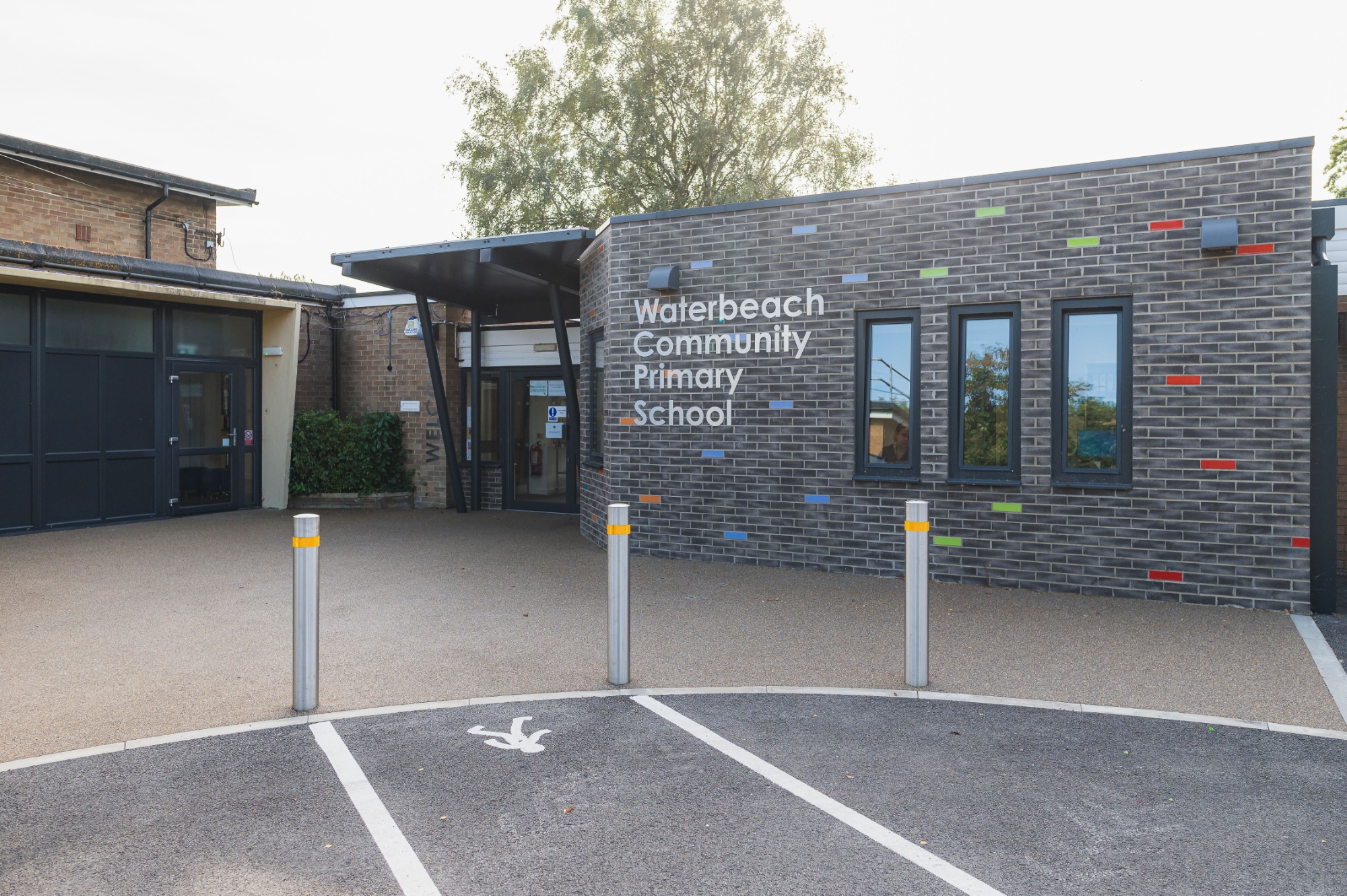 School Site
Waterbeach Community Primary School has been on its present site for over 50 years. We have recently been lucky enough to have an extensive "new build" project that was completed in September 2020. The school now has a two storey block of twelve new classrooms, refurbishments throughout the older school buildings, new windows and roof. We are lucky enough to have a fabulous new library, fully equipped by the PTA, a music room, swimming pool and a stage in the main hall. We also benefit from two separate playgrounds – one for each Key Stage – and two large fields. We have fantastic outdoor learning environments including an orchard, an environmental garden and a pond dipping station. We have even been lucky enough to see a number of great crested newts.
We serve the villages of Waterbeach, Landbeach and Chittering, not only as a school, but also as a focal point for all members of the local community. The site is shared with one of the local playgroups, an after-school club, and the Scout and Guide headquarters for the village. The school is used for many local activities including amateur dramatics, band rehearsals and concerts, keep fit classes and there is an active Community Association which has strong links with the school.
School owns a community building which is leased by the Waterbeach Independent Lending Library and the Dolphins Children's centre is also on site.
Waterbeach is a thriving village with an approximate population of 5000, situated six miles north of Cambridge. It has expanded considerably in recent years due to the economic growth in the region.
The railway station in the village is on the main Kings Cross line and London is an hour's journey away. There is a small industrial estate at the edge of the village and a number of small companies have premises in the village itself. There are several shops and a Post Office. The school primarily serves the village of Waterbeach, but children are transported in by bus from the nearby villages of Landbeach and Chittering.