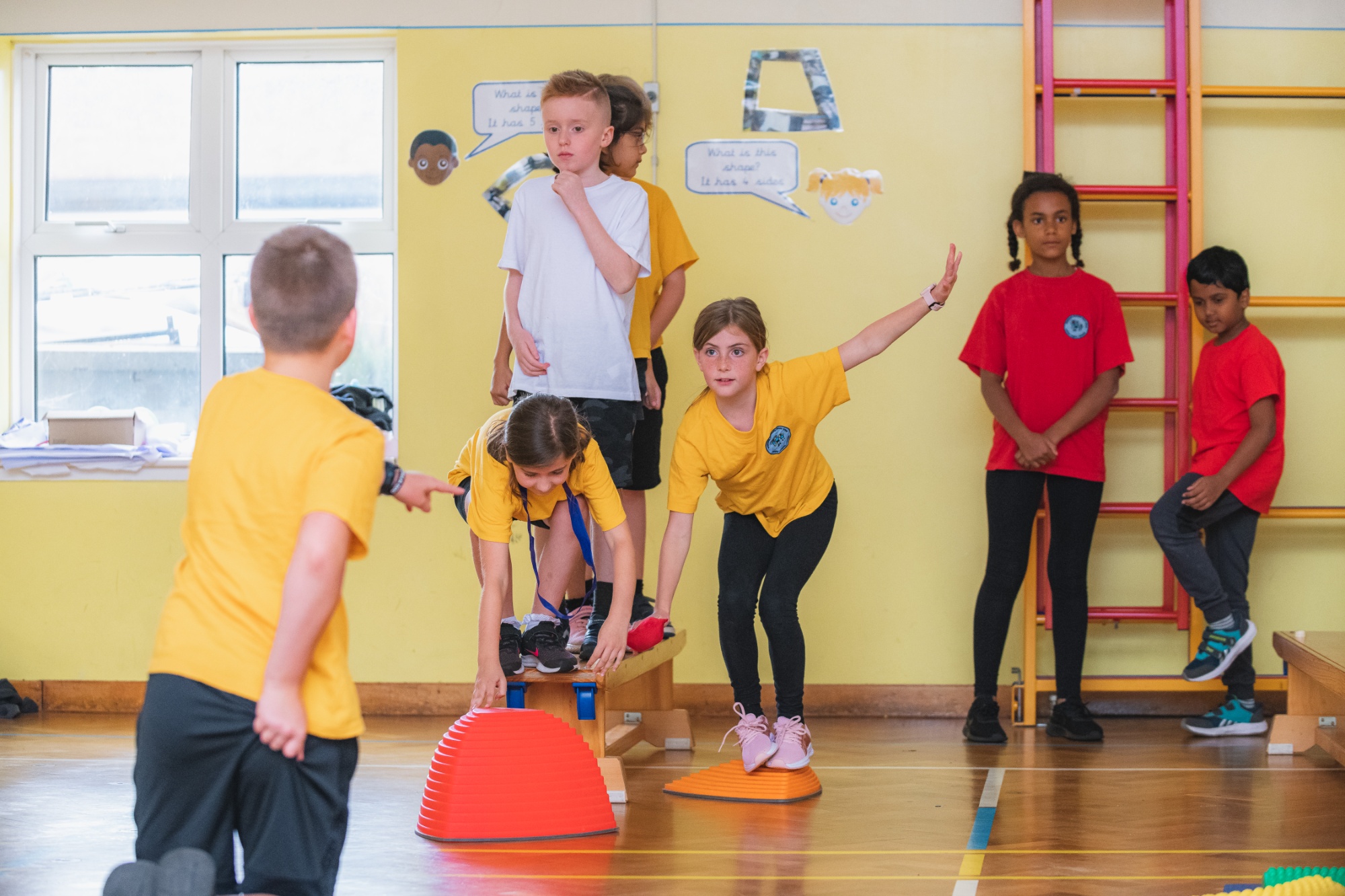 Physical Education
At Waterbeach Community Primary School we feel that Physical Education plays an important role in helping us to fulfil our vision statement of Learning, Laughter and Friendship.
Our aim is to encourage all children, regardless of their age or ability, to lead physically active and healthy lifestyles, to be given opportunity to develop their confidence and skill in a broad range of physical activities, to engage in competitive sports and activities and to be physically active for sustained periods of time.
We strive to provide all children with opportunities to participate in Physical Education, School Sport and Physical Activity.
Pupils receive at least 2 hours of scheduled Physical Education. Lessons aim to engage and inspire all pupils and are supported by the Cambridgeshire Scheme of work for Physical Education. The skills of gymnastics, dance, outdoor games, swimming and athletics are taught and progressively developed throughout the whole school. At Key Stage 2, outdoor adventurous activities are also included. All children are encouraged to reflect and improve on their own performance and to take part in inter class competitions.
The school is keen to provide a wide range of extra-curricular clubs for pupils throughout the year (see our clubs page) and actively support children with organising their own lunchtime clubs. In Year 5/6 we offer a Sports Leadership programme giving pupils the opportunity to advocate for school sport and to lead games and activities in the Key Stage 1 play ground during lunchtimes.
We are fortunate to be involved with the South Cambridgeshire Schools Sport Partnership and regularly access different intra school competitions for KS2 children to participate in. We also maintain links with our local secondary school and repeatedly attend year group specific Sports Festivals.
Physical Activity is an essential part of life at Waterbeach Community Primary School. Children are encouraged to be active in their learning both inside and outside of the classroom. KS1 spend time weekly in our fantastic forest school area where they are able to climb trees and build dens, as well as many other activities. Our Year 5/6 Sports Leaders inspire the younger children with playing games and being active during KS1 lunchtimes. The whole school take part in national schemes such as Bike to School Week and The Big Pedal and are active when it comes to supporting charity fundraisers e.g. Danceathon for Children in Need.
To find out more click on the tabs to the left.