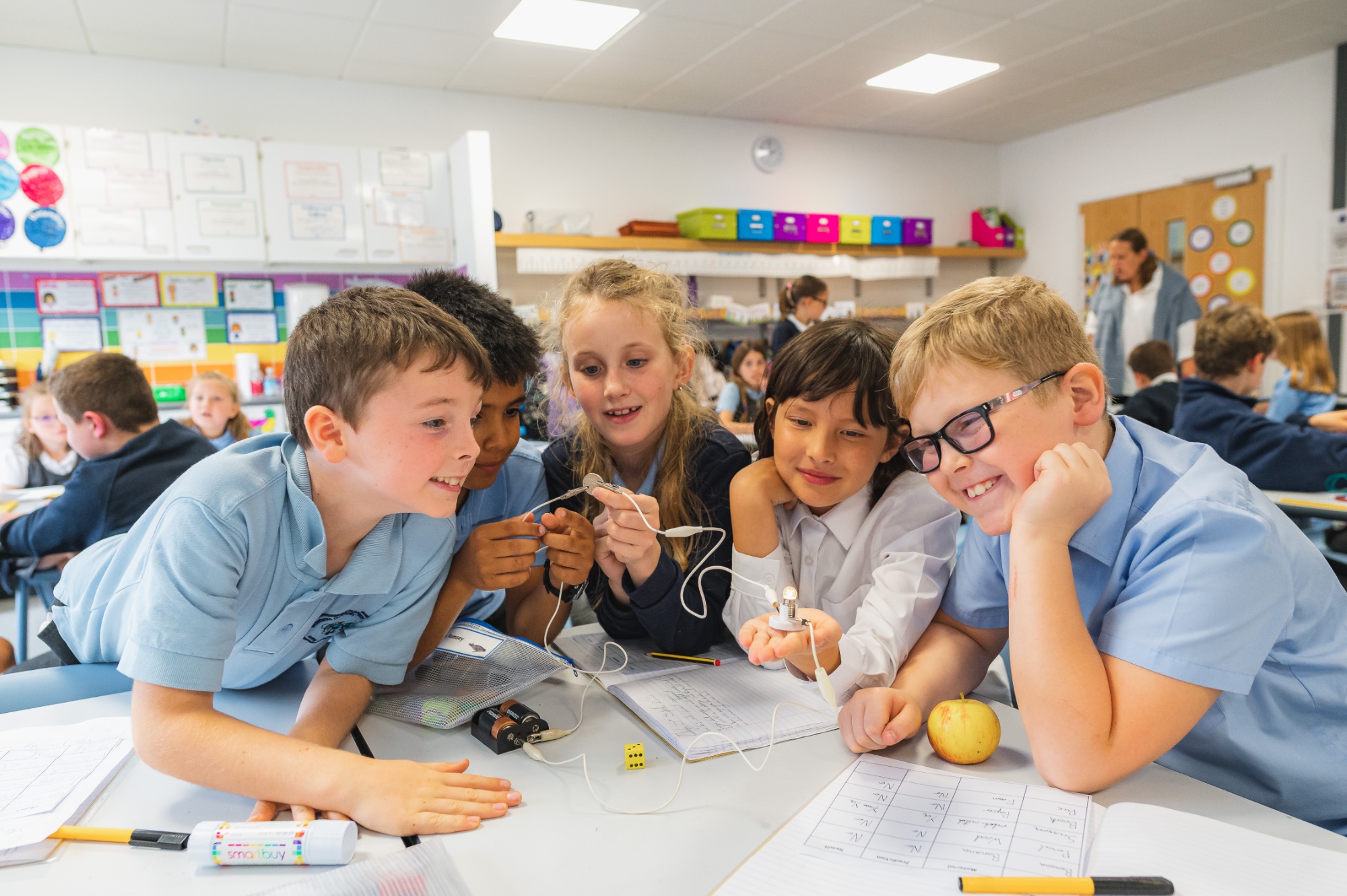 New Starters 2024
Welcome to Waterbeach Community Primary School.
By law, children must start school at the beginning of the term after their 5th birthdays. Waterbeach Community Primary School admits all pupils in the September of the academic year in which they turn five. The Local Authority coordinates the admissions procedure and determines the date when applications should be received. The deadline for admissions this year is 15th January 2024.
For 2024 admissions procedure please click here: Apply for a school place - Cambridgeshire County Council
At Waterbeach our aim is to make sure you feel happy and confident about your child starting school. To do this, we offer many different transition activities which are either in person or virtually depending on the most up-to-date guidance.
Open Event for 2024 Intake
We held an Open Event on 12th October 2023. Please find below a link to our Open Event Presentation.
In the Summer Term before your child starts school our teacher's visit our local pre-schools​, we offer story time with teachers​, invite the children to our come and play sessions in the classrooms and schedule a new intake information evening for parents. ​
​In the Autumn Term when your child is due to start school we offer home visits so that you and your child can meet​ your child's class teacher and teaching assistant. This is an important time for you to ask us any particular questions you may have and also gives our staff the opportunity to get to know you and your child. We also offer a gradual induction timetable where the children will be introduced to the classroom and school routines in smaller groups. This way our staff can offer all children and families the support they require for a smooth and confident start to their school journey.
We will continue to update this page with new information as and when required.
We look forward to welcoming you and your family to Waterbeach Community Primary School.