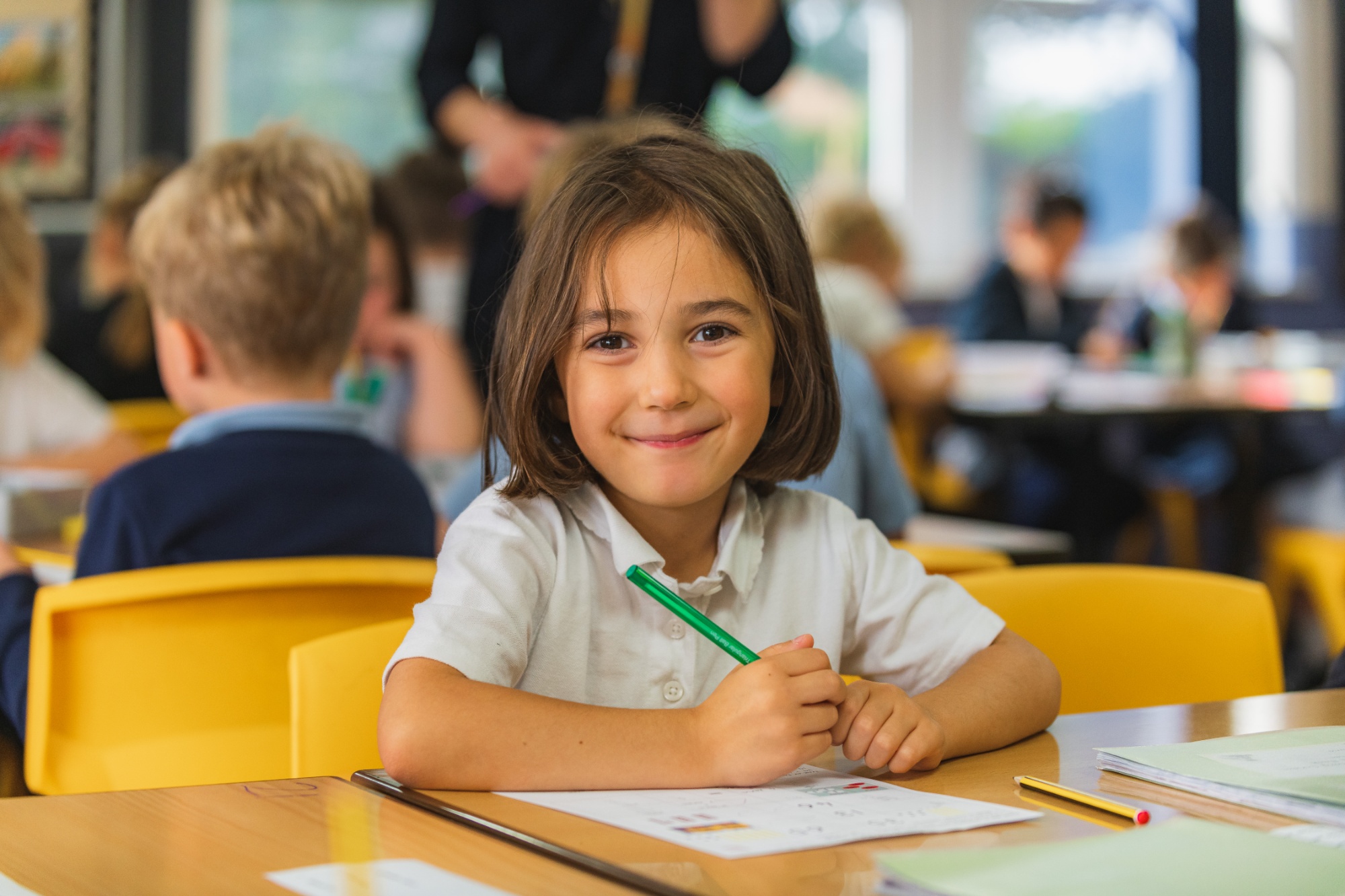 Miss Green's Wing Walk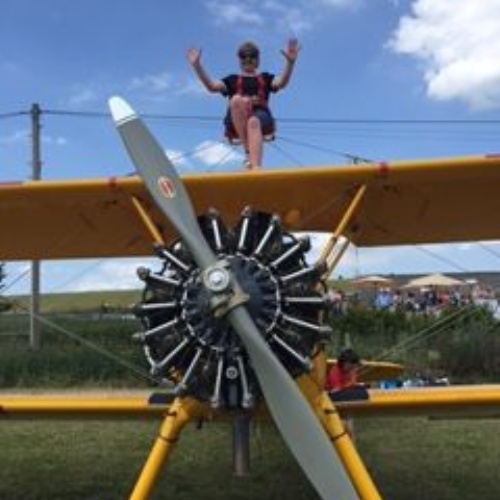 Read all about Miss Green's adventure...
My Wing Walk by Miss Green
On Sunday 18th June I set off for Chiltern Park Aerodrome at 7am. I got there in good time and watched the beautiful Stearman Aircraft being warmed up by Nick, the pilot. It traced loops in the air and looked amazing against the clear blue sky. How lucky was I to be flying on this lovely aircraft with such great weather?
Climbing onto the plane is a tricky business. They are made of wood and canvas mainly, and so there are only certain parts that you can stand on. I was given clear instructions about how to get on. I was strapped in tightly – shown the sign to give if I wanted to stop the flight and we were ready.
Honestly, I did not feel at all nervous. I love flying and after having jumped out of a plane in the past, it feels ok to be strapped to one instead. The plane taxied down the grass runway and the acceleration and air resistance suddenly hit me as the front wheels lifted. We banked to the left and soared into the blue sky.
The flight lasted ten thrilling minutes and throughout, the wind pushed against my skin, making it ripple in a very unseemly manner. The low fast fly past at about 135 miles per hour was incredible. Moving my arm was almost impossible. It was beautiful up there, just looking down at the tiny cars and people going about their business.
The sensation of being totally exposed to the elements, with red tailed kites circling nearby, while looking at the most stunning views of the rolling hills of Oxfordshire was one I will never forget – and actually would really like to repeat!
I am truly pleased that I had this experience – but what has been the icing on the cake is that you, as a community, have supported me and have raised almost £2,000 for our children. Thank you so much to everyone who has taken to time to log on to the page, donate some money and send me a message! I do really appreciate it. Sitting on that plane was actually made all the more "sweet" because I had received such support from you all! You are a fantastic group of people to work with.
Now for next year's challenge………J
Miss Green
P.S. The donation page is still open until 30th June 2017! J